Compliance Solutions for Fair Lending, HMDA, CRA, UDAAP and more!
Compliance Risk Assessments, Reporting and Analysis, Consulting, and CRA Geo-Analysis
TRUPOINT Partners combines a unique blend of technology, service, and consultation to provide our clients the tools they need to understand and manage their compliance risk. We offer risk assessments, Fair Lending analysis and reporting, CRA reporting and geo-analysis, consulting, and professional services.

TRUPOINT RiskCheck: A family of online, self-guided compliance risk assessments that will reveal your areas of compliance risk, and develop an action plan to minimize it. We offer Fair Lending RiskCheck, CFPB Compliance RiskCheck, and will soon offer UDAAP RiskCheck.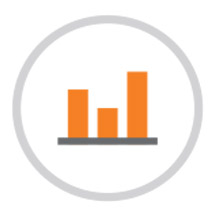 TRUPOINT Analytics: A powerful analytics and reporting engine for Fair Lending HMDA, Peer Analysis and Consumer Loan Analysis of lending data. All of your reports are securely stored in the cloud, available for you to use when and where you need them.
TRUPOINT Consulting: Lean on our team of experts to evaluate your compliance program with Fair Lending, BSA/AML, and CRA compliance program reviews, risk assessments, analysis, due diligence and training... and much more!
TRUPOINT CRA Geo-Analysis: Use our CRA geo-analysis tool to help collect and geo-code data, create maps, generate reports, and scrub and submit your data. We geocode loan and deposit records to the street level, using the most sophisticated tools available.
Our team specializes in Fair Lending, HMDA (Home Mortgage Disclosure Act), UDAAP (Unfair, Deceptive and Abusive Acts and Practices), and CRA (Community Reinvestment Act) compliance, though we also offer Regression Analysis, M&A Due Diligence, and many other compliance services.